However, the IT managers struggle hard to maintain both simultaneously. Moreover, attacks and faulty applications increase the difficulty of managing digital identity as well. Every kind of business depends on the evolving technologies that tend to take advantages of new opportunities. However, with every new tech comes a whole different set of challenges. In reality, the identity management system needs to have the speed to ensure every user gets their query solved in time. This has the potential to streamline experiences for users and businesses by eliminating unwanted manual checks and middlemen.
Users can allow access for identity verification when needed or withhold information as preferred. Widespread adoption of blockchain SSI will inevitably lead to a more decentralized and democratized internet. Identity verification systems based on distributed blockchains have enormous potential, enabling secure storage and managing digital identities for both individuals and enterprises. They can help prevent data breaches, but they also allow individuals to retain control over the sensitive data that's used to prove their identity, a concept known as self-sovereign identity.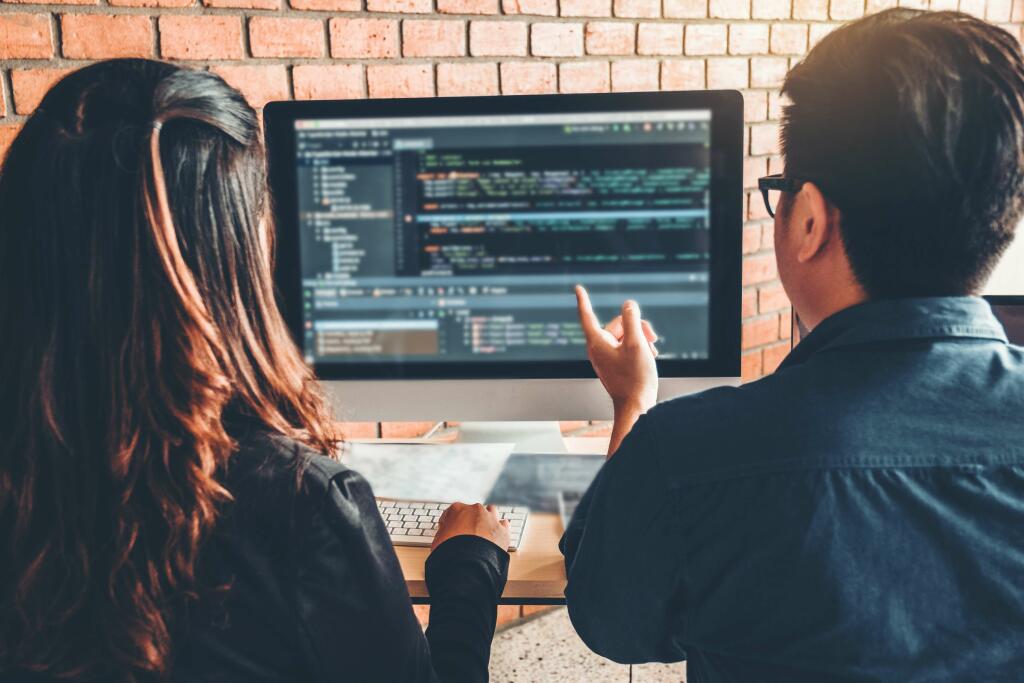 For example, your driver license is strongly linked only to you (e.g. with a picture, a fingerprint and a number of anti-forgery mechanisms visibly embedded in it). In contrast, in the digital world, identity theft is a major concern for users. In most cases, the user or the entity have no idea that the user's digital identity has been stolen and being actively used by the fraudster. In this whitepaper, we start by describing the current state of affairs with identity, how we got here and describe some of the issues that we need to overcome. We then look at the unique capabilities of blockchain and describe how it has the potential to address many of these issues.
Enter Blockchain
Thus, if an only single device is hacked, then the whole network is compromised as well. In reality, enterprises need a system that would only allow registered personal devices to connect to the server. Another grave issue of the identity management system is the lack of device management in certain BYOD.
You need to have the proper identification along with having the proper credentials to get a loan from any company. If you don't meet up with the requirements, you'll simply won't get the loan. And due to that, the company loses the money as it can't get the user to pay the debt.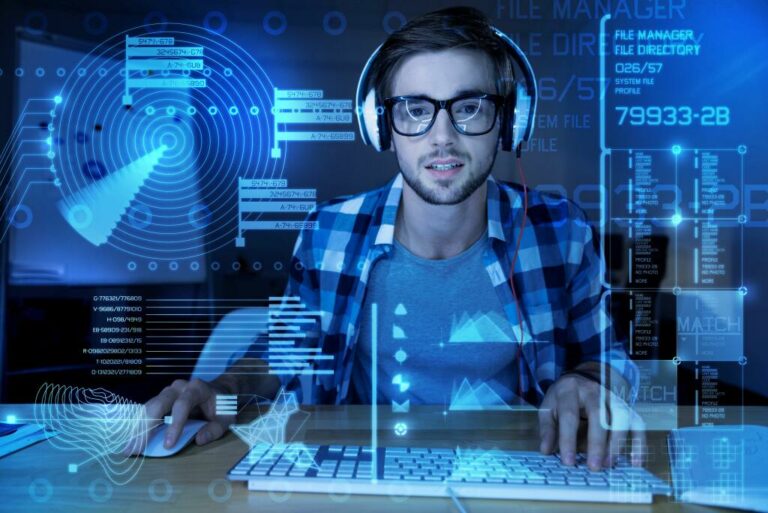 Moreover, they can also request and send credentials, manage their own data and keys, sign transactions, and many more. Hyperledger is an enterprise blockchain project that has multiple projects under its wings. It started the journey back in 2016 and now is one of the popular names in the blockchain niche. In reality, Hyperledger Blockchain Identity Management offers some projects that are more suited for decentralized identity management. Well, banking is the first decentralized digital identity use cases you can find. In reality, the banking sector deals with a lot of identity-based issues such as false identifications, identity thefts, repetitive KYC protocols, and many more.
What About Blockchain Technology?
But due to the lack of an identity management system, employees can exploit the situation. What I mean by it is that an enterprise company can have multiple applications. However, if all the applications run on different administrative models, it becomes harder to keep track of the users. More so, getting the right reporting for all of these in a different context is harder to manage. Moreover, users also don't update their applications to the latest version as soon as it's available. Thus, hackers get a chance to use the bugs or loopholes to get into the system and steal identity information.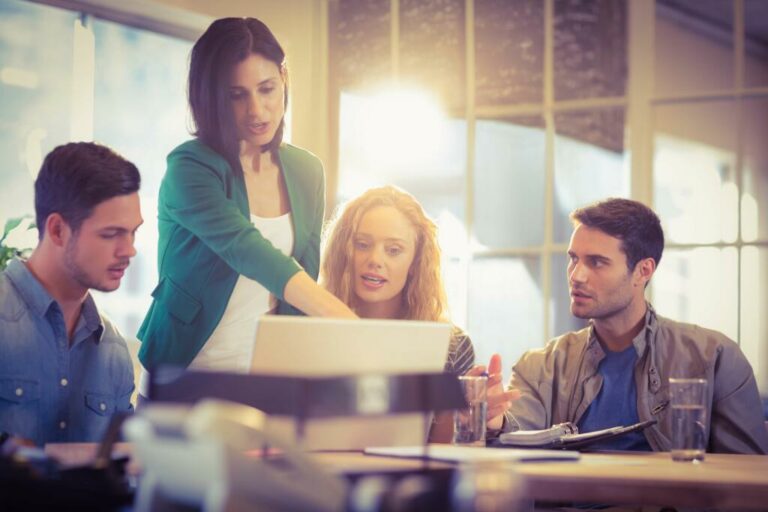 This challenge is only made more difficult by the ongoing push for digitalization, accelerated by the COVID-19 crisis. In Europe, the Payment Service Directive 2 now puts even more stringent responsibilities onto financial firms to guarantee authentication and reduce the risk of fraud. Just recently Hyperledger also uncovered another project called Aries. Although it's in the incubation phase, still it would act as a toolkit. This is similar to developing your own platform with a set of features on the module.
As well as this, global remittances could be substantially improved by using blockchain digital identities in place of the current paper-based system of money transfer. Finally, you need to work out whether you're going to keep your data in each service provider separately or to instead store it in one place. Currently, although there are a number of different service providers, they all provide an interface for viewing our data in one place. This means that we can still see all our personal information across different services in one location. Before implementing blockchain in identity management, you need to carefully consider aspects such as the location of your personal data, costs, and provider.
Metaverse: Digital Identities Using Blockchain Technology
You could think this platform as digital identity solutions that are for payments mainly. SelfKey offers self-sovereign digital identity solutions, which would allow you to create, own, and control access to your identity. With uPort, you can experience the full freedom of control over your identity. It's built on Ethereum, and all the users can create their very own digital identity solutions on it.
You should have full access to your identity management system over other parties. While blockchain technology is nascent, Okta is working with our progressive customers who are already building concept solutions using blockchain. Okta is working closely with customers, consortiums and partners as we flush out industry specific use cases related to blockchain and identity. A public blockchain network is completely open (i.e. anyone can join and participate in the network). In contrast, a private blockchain network requires an invitation and must be validated before entities are allowed to participate. Think of the private blockchain as the "Intranet" of blockchains with the goal of adding gated accountability to an extended enterprise.
Whats Next For Blockchain Identity Management?
Leverage industry leading expertise and find a shorter path to innovation. Benefit from joining established networks or build and scale your own along side experts. Blockchain resources Studies, events, interactives, and webinars to help you learn more about blockchain and get the most out of your blockchain investment.
More recently, large social media companies such as Facebook have helped establish the concept of a social identity for users that can be leveraged as an alternative for some use cases.
Let's consider the fact that we all know who we are, but when it comes to others, they'll need some form of a parameter to identify us.
However, the issue comes with when you have too many access points to one app.
MetaverseWe create tools, assets, and ecosystems to seamlessly merge real-life and digital worlds within your Metaverse projects.
In reality, these mainly offer email or SMS pin numbers or even biometrics.
But with the help of decentralized identity foundation, every single problem would be solved.
There are many good reasons to put digital identities on the blockchain. The project has incorporated an identity layer as part of its technology stack. Users must undergo an off-chain verification to create an account on the platform, after which they can transact with complete https://globalcloudteam.com/ privacy thanks to zero-knowledge proofs. However, taken in isolation, laws and policies offer no practical solution to the challenges of managing paper-based documents in an increasingly digital world. So banks are now attempting to develop their own digital identity platforms.
Decentralized Identifiers
Another great digital identity blockchain platform usefulness would be using it as a DID registry. Basically, you can store all the information of the IDs to the immutable ledger storage. This way, no one can access your ID anytime and even steal the information. More so, the increased level of cyber threats tends to happen for this reason as well.
There are also many other forms of identifiers such as passport number, or diving licenses, or social security number, etc. Getting to 51% would require either money or an act of collusion which is an investment a state actor may be willing to make to undermine a public blockchain. Private blockchains can potentially implement countermeasures to prevent these threats.
Even though Corda enterprise is a commercial version, but it's still fully compatible with Corda. Let's look at a sample example that would help you see how this new form of identity can work in real life. With the help of decentralized identity, you can ask for a digital copy of your certificate from the university. Using this, the users can create their very own decentralized identities and control them without any central or third party restrictions. Here, these DIDs would be linked to their Decentralized Public Key Infrastructure metadata.
We will then consider some of the practical hurdles that the industry at large has to overcome when using identity on the blockchain. Finally, we will look at how Okta is collaborating with our customers and partners to enable new use cases for identity with blockchain. Blockchain identity management could help colleges and universities protect the personal information of their students, such as social security numbers and test scores. It would also give them a better way to share that data with alumni groups or other organizations. You should also give thought to how much it will cost to administer all your personal identities on the blockchain.
In theory, a blockchain is immutable and would take the role of critical infrastructure. There is the concern of a "51% attack" where the threat actor can effectively create a new branch that could overwrite and potentially reverse all of the transactions on a public blockchain. The cryptographic nature of these blocks makes it hard to alter information in the existing blocks. In essence, one could say that blockchains enable the creation of permanent data that is locked in time. These help establish and verify the identity of the customer by using reliable and independent data or sources of information. On the flip side, these processes can be extremely manual, cumbersome and expensive for the entities involved.
Also, the process of verifying all the credentials are time-consuming as well. But with the help of decentralized identity foundation, every single problem would be solved. The healthcare industry will highly benefit from decentralized digital identity.
The Significance Of Nonce In Blockchain
It also has the potential to improve transparency which can help drive down the need for unwanted government regulations such as Know Your Customer . Custom Software DevelopmentLet us have your back in a project of any scale. From user-centric mobile apps to full-blown cross-platform enterprise ecosystems — we'll bring your concept to life, exactly as you think it should look and work. A number of entities in the healthcare industry such as hospitals, doctors, and healthcare insurance providers are already using blockchain identity management to improve the way they operate. This can improve security by reducing fraud opportunities for cybercriminals.
Blockchain blog Securing an identity on blockchain makes it easier to comply with KYC requirements and enables a seamless exchange of documents.
So, you'll always need a way to have control over your identity or else it would be difficult even to prove who you say you are. Even though previously, the identity management sector used paper-based database systems, now things have changed. We live in a society where everything we do revolves around identity. In reality, our identities are slowly leaving the paper-based old system and moving towards digital identity. Trust in ownership of the identity on the blockchain is predicated on the authenticators used for access to the system.
Private DIDs are exchanged between two entities to establish a secure connection inaccessible to others. To avoid data overlap, each interaction requires a separate identifier. The final element of KILT Protocol is the verifiers, who are demanding to see credentials.
The adoption of verifiable credentials is another fundamental part of the SSI concept. Through this method, cardholders can decide on specific details to disclose without exposing actual card information. Another platform concerned with self-sovereign IDs is GlobaliD, which issues identities that comprise a name and "key data" that defines who that person is. That key data can be more conventional information such as a person's name, address, date of birth, plus more advanced identifiers including biometric information and social media profiles.
Hit us with IoT consulting, app development, back-end engineering, or existing infrastructure revamping – we'll nail it down. QA & Software TestingEngage us for integrated quality assurance services, and our experts will advise on QA strategy and optimize software testing costs. Mobile App DevelopmentEntrust us with your end-to-end mobile project — from ideation and engineering to app launch and integration. It goes without saying that full ownership of a profile is crucial to the user. Yet, most systems have little or no ownership features built into them — they were designed primarily for reference lookups .